OVER
100,000
STEEL PILES INSTALLED
STABILIZE YOUR FOUNDATIONS
Piles are a solution for when the ground does not have the bearing capacity to support the building. Installing piles vertically transfers the weight of the building to denser soil until it reaches the bedrock or what is called "refusal." The home's foundations are then supported at this depth instead.
A 25-YEAR GUARANTEE ON PILES
Our guarantee ensures the use of the most advanced methods in the field and professional quality of our work, so you can enjoy peace of mind. Trust in our specialists for your project and benefit from our extensive practical experience.
FOUNDATION PILING EXPERTS
Piling solutions
QUICK
COMPLETION

GUARANTEED UP TO
25 YEARS
A LASTING SOLUTION
ASSESSMENT
diagnosing the situation to help you choose the best solution.
PREPARATION OF THE SITE AND EQUIPMENT
determining the resources required and preparing for the work.
EXECUTION OF THE WORK
professional installation of the piles and, if required, straightening or stabilization of the building.
COMPLETION
precise finishing services after crack repair.
QUALITY ASSURANCE
your satisfaction is ensured by our experts with our service guarantee.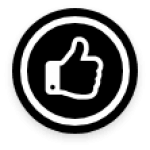 THE ALERTE FISSURE ADVANTAGE
RESTORATION OF THE BUILDING'S INITIAL VALUE
You protect what often is one of the biggest investments you'll ever make.
25-YEAR GUARANTEE
Our specialists guarantee the excellence of our work.
NO VIBRATION
No vibration will be produced on the site from the pile driving.
OVER 20 YEARS OF EXPERIENCE IN THE FIELD
Our qualified workforce guarantees the use of the best methods in the field.
SOLUTIONS TAILORED TO YOUR NEEDS
We offer durable methods customized to your situation.
ASK FOR A QUOTE
Speak to our foundation experts for a complete assessment of your situation. After the assessment, we will provide you with details on the best solution to consider and the cost of the work to be carried out.
ANALYSIS OF YOUR FOUNDATION
TEAM OF ASSESSMENT SPECIALISTS
To carry out a thorough assessment, our experts analyze the extent of the work to be done and provide a realistic overview of the next steps.
ASSESSMENT OF THE CURRENT STATE OF YOUR FOUNDATION
OPTIONS FOR STRAIGHTENING AND STABILIZATION
INSTALLATION OF FOUNDATION PILING
A 25-YEAR GUARANTEE
Well established since 1998, Alerte Fissure Inc. is the leader in steel pile installation and foundation repair in the Montréal area. Our clients enjoy an added-value service offering through our team of experienced professionals, customized approach and high quality work at competitive pricing.
Alerte Fissure Inc. is your solution for pile installation and foundation and structure reinforcement in the residential, commercial, industrial and institutional sectors.