Foundation piling
Stabilize your foundations
An expert in hydraulic pile driving and foundation repairs, Alerte Fissure offers a reliable diagnosis and customized solutions. The definitive leader in the field, we work with a qualified workforce and highly effective machinery.
Pile installation
Soil backfiling
The Alerte Fissure advantage
Solutions that last
Foundation repairs
Expert in crack repair
Cracks can appear in your walls and foundations over time. It's important that you contact an expert to identify their cause and ensure that they do not cause major damage to your home. Our team will assess the situation to determine the type of cracking you're dealing with. Some cracks require the installation of foundation piles. After installing the piling, our team will repair the cracks. Alerte Fissure always uses the quickest and most effective methods to restore building integrity. As the definitive leader in the field, we work with an expert workforce and highly effective machinery.
Je ne connaissais pas la compagnie, elle m'avait été recommandée et j'en suis très satisfaite à tout point de vue. Merci encore pour votre service et votre gentillesse.

Anne-Marie Katgely



Du service à la clientèle jusqu'à la propreté du chantier, tout a été super excellent. Merci !

Nicole Sauvé & Jacques Guilbault




Félicitations pour un travail fait avec professionnalisme.
N'hésiterais pas à vous recommander. Svp féliciter l'équipe qui est venue pour leur politesse et leur bonne humeur.

Mme Louise Gingras & Gilbert Moffette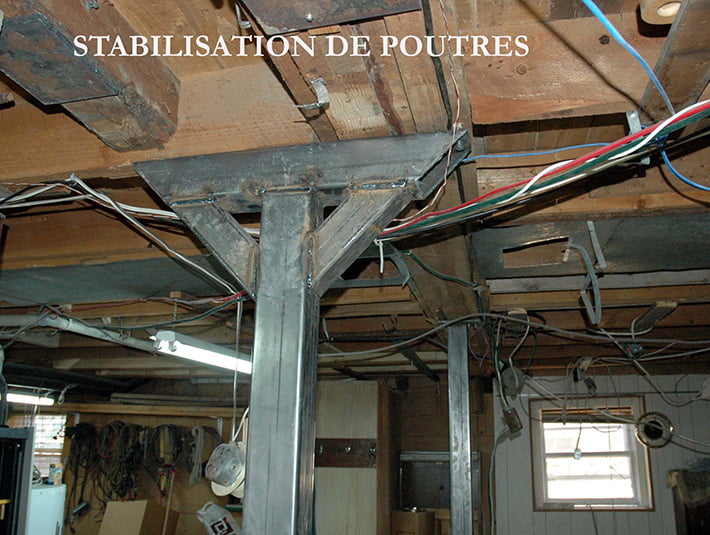 Je félicite Alerte Fissure pour le bon travail. Vous avez de bons ouvriers.

Marie-Jeanne Maxime & Henri-Claude Baptiste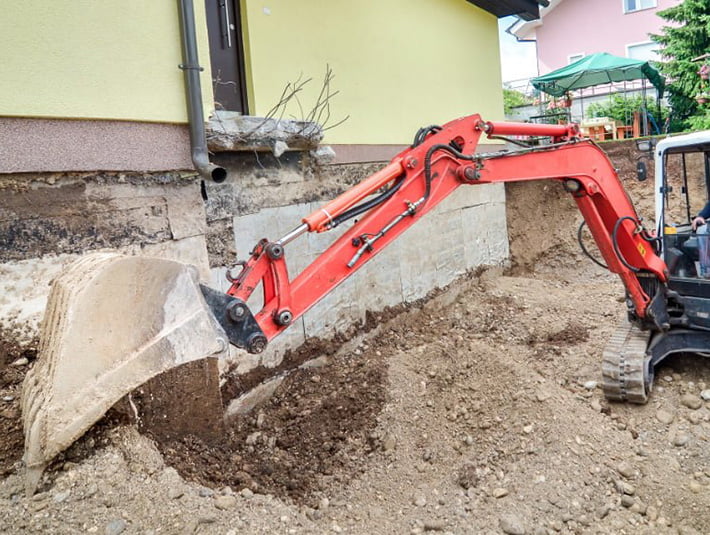 Très bon service, la courtoisie de l'équipe de chantier a été fort appréciée! Bravo !

Marcelle Di Tomasso





Nous avons été entièrement satisfaits. Nous avons été agréablement surpris par le professionnalisme de tous et par le résultat final. Très propre! Bravo et merci à toute l'équipe.

Geneviève Bonneau & Grégoire Napoléon





As the situation and damage caused by cracking can be a race against time, contact our team now to quickly ask for a quote.
Alerte fissure
Foundation repair contractor | Specialized in pile foundations
Through decades of experience in the field, Alerte Fissure has become a top name in crack repair and hydraulic pile driving services. Throughout the years, we have built an outstanding reputation for our expertise, carrying out many major projects. We use cutting-edge technologies and a highly qualified workforce to complete your work within an efficient timeline. We guarantee a professional service that meets the most exacting standards.
Our assessment service gives you a clear idea of the best methods to follow for permanent and durable solutions to your situation. Since no one is immune to damage that can be caused by seasonal changes, our team has extensive knowledge on handling the various causes of foundation damage. Find peace of mind and speak to our team today.